12 tags
Forever amazed by B2uties, Melodies, 4nias and...
[IMPORTANT] CALLING OUT THE CUBE ENTERTAINMENT...
theunitedcube: [IMPORTANT] CALLING OUT THE CUBE ENTERTAINMENT FANDOMS. This is extremely important, please read and retweet or reblog. Some of you might already know, Hong Seungseong who is the CEO of cube entertainment was diagnosed with ALS, also known as Lou Gehrig disease, which unfortunately has no cure. It's a disease that affects nerve cells and is characterized by a rapidly progressive...
3 tags
4Minute - 4NIAs: United 4NIAS Campaign! →
4minute4nias: After Cube announced that Hyun Ah will have a new solo, one part of the fandom which was waiting for Ssangyoon or group activities split. Inside this part of the fandom, one part has just quit, the second part is heavily holding it against Hyun Ah and started a hate campaign. This same situation…
4 tags
4Minute's Attitude Problem
ucube4eva: If you haven't heard, 4Minute is being criticized by some Hong Kong media sources for their having an attitude problem while they were there as judges for tvN K-Pop Star Hunt. This is Koreaboo's translation. Recently, 4minute and BEAST joined forces and held the groups' first concert in Macau. After putting on some great performances for the fans, members of 4minute stopped by Hong...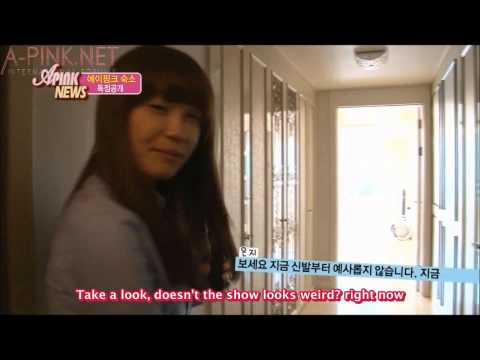 hey guys! with our maknae Sohyun's birthday coming up I'd like to do a little something. SUBMIT ALL YOUR CONFESSIONS ABOUT SOHYUN or anything you wanna say or wish her for her birthday and I will compile them and publish it all in a masterpost on her birthday (AUG. 30) so start submitting! please label it tho. ex: KwonSoBDay/18thKwonBDay or anything just as long as I know it's for her...
12 tags
T-ara: What just happened?
oniontaker: So let's try to understand what just went down at chez CCM. This is not necessarily how things played out but my interpretation of events, coming from someone who has worked in management and PR. It's often quite easy to see why certain decisions have been made once you have experienced what it's like to be in someone else's shoes. So don't take this as fact. After all, I'm just...
Lovely Areum
soyeon-fanboy:   Areum… he he he so cute! GORGEOUS AREUM 1. She obviously practiced A LOT 2. She has a cute kind of sexy nature with her moving eyebrows 3. She's tall, greatttt legs, and cute face 4. She fits in well with the others. I don't sense a disturbance in The Force 5. Good voice! PS: Since Hwayoung's AWESOME rapping, I can't help but like Hwayoung now. She...
2 tags
GURUPOP's Giveaway Event of Autographed CD's and... →
GURUPOP's Giveaway Event of Autographed CD's and Posters of T-ara!
I am VERY HAPPY with Areum... here's why
soyeon-fanboy: 1. She obviously practiced A LOT 2. She has a cute kind of sexy nature with her moving eyebrows 3. She's tall, greatttt legs, and cute face 4. She fits in well with the others.  I don't sense a disturbance in The Force 5. Good voice! PS: Since Hwayoung's AWESOME rapping, I can't help but like her now.  She EARNED it
7 tags
2 tags
1 tag
1 tag
2 tags
2 tags
4 tags